Mission of the Centre of Medical Simulation is to improve medical qualifications using simulation trainings.
We perform realistic exercises using advanced equipment, so we can eliminate mistakes at the learning stage and get benefits as effective care and medical treatment in the future. Medical Simulation Centre believes that values like professionalism, engagement and cooperation are key to get perfect medical care and we are forwarding those values to nurses, paramedics, students and everyone who learns in our Centre.
Schema of education in CSM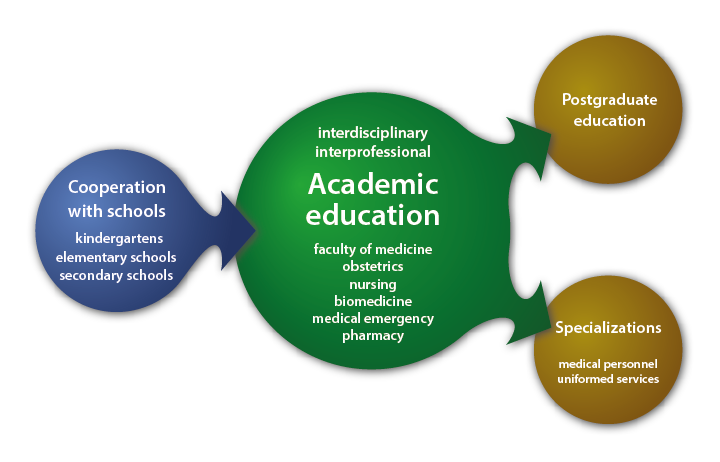 What we do?
BLS i ALS courses
High fidelity simulations
Objective Structured Clinical Examination - OSCE
Classes with simulated patient
Basic clinical skills classes
Surgery and radiology classes

Classes with Clinic of Infectious Diseases
Classes with Clinic of Thoracic Surgery
Classes with Clinic of Immunology
AHA Courses
Classes for schoolchildren